Fonts/Color/Size Guide
What size to get?
Most of our couples repurpose their signs in their homes, so keep that in mind when choosing your size, but if you can go bigger -- DO IT! :) All of our size options look great for different areas/uses at your event, but here are the most common sizes for greenery walls and behind head tables and sweetheart tables: 35" wide, 39" wide, and 47" wide.
Refer to the general size/style guide below to help with your order.Please note, this is only a rough guide and if you need more help please contact our team at support@isneon.com who will be happy to help! 
Custom Fonts
For set designs, the fonts and styles are already set, for custom designs, we can produce almost any design you could possibly want - letters, words and logos.
Our custom orders are split into 2 sides - text based designs using one of our 20 fonts options, and the fully custom logo/designs where you can choose unique options and we will quote directly.
Please note we can produce almost anything and if these fonts don't suit or meet your needs them please contact our team via email at support@isneon.com or submit a quote form on contact us page and we will accommodate your needs! Thanks
Color For Chosen
There are more than 20 color scheme for chosen.  The pictures shows the effect of on and off the lights in different colors. Choose the right one to light up any wall you want.
PRODUCT DETAILS
See below for standard information about our signs...
Please note - Each sign (custom or pre-set design) comes standard with a remote control which can be used to dim the light (or make it brighter), switch it on and off from distance and program the light to flash/glow in multiple patterns - great for controlling your sign and making it fit it for each and every situation - party, chill or day time...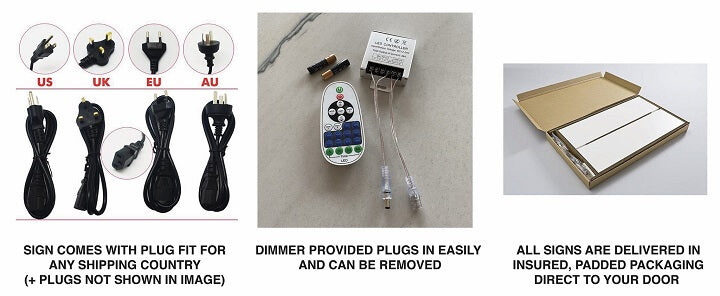 Each sign also has the option for backing to be trimmed in one of 3 ways - cut to shape, whole board or cut to letter:
REAL LIFE EXAMPLES
50cm sign - Cool White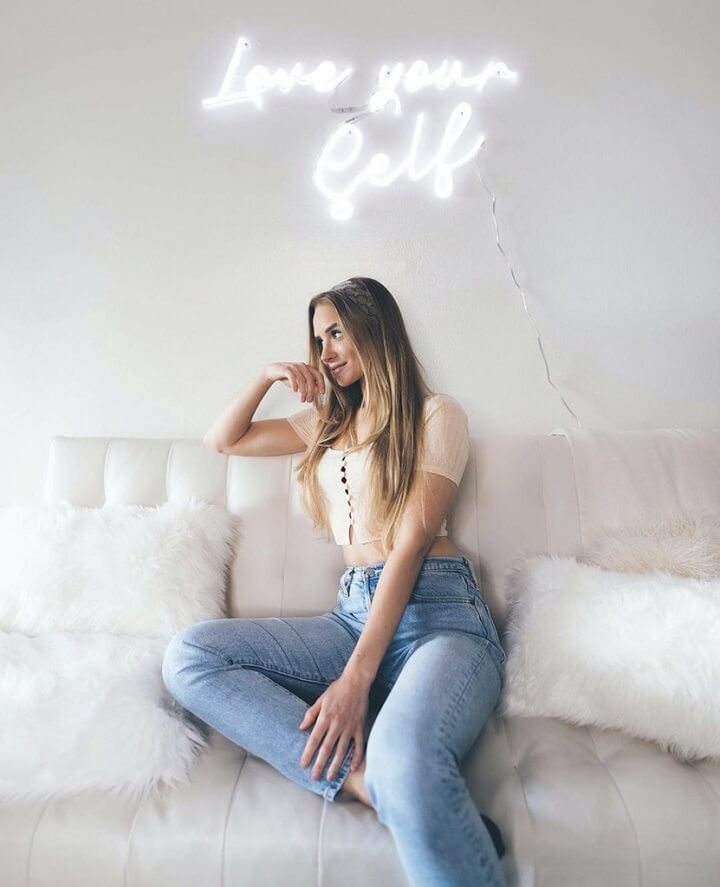 75cm sign - Purple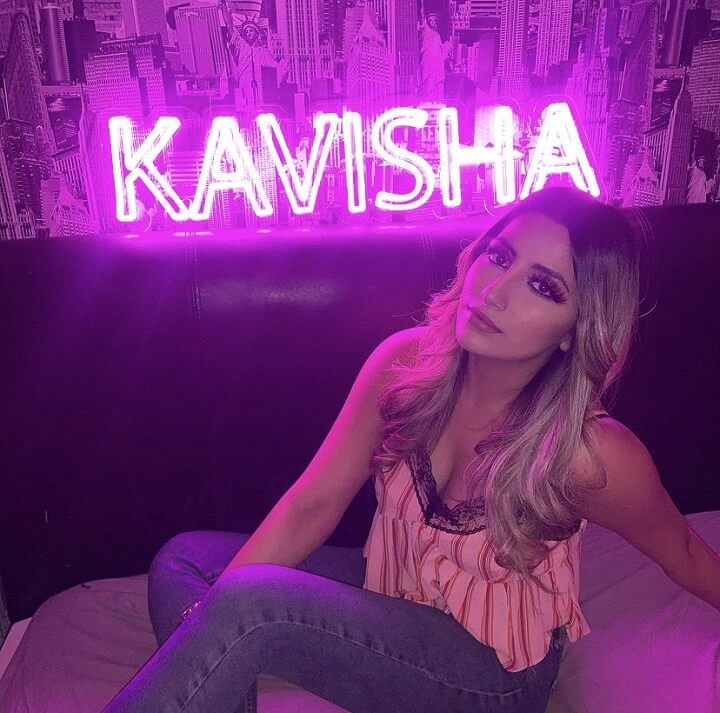 100cm sign - Warm White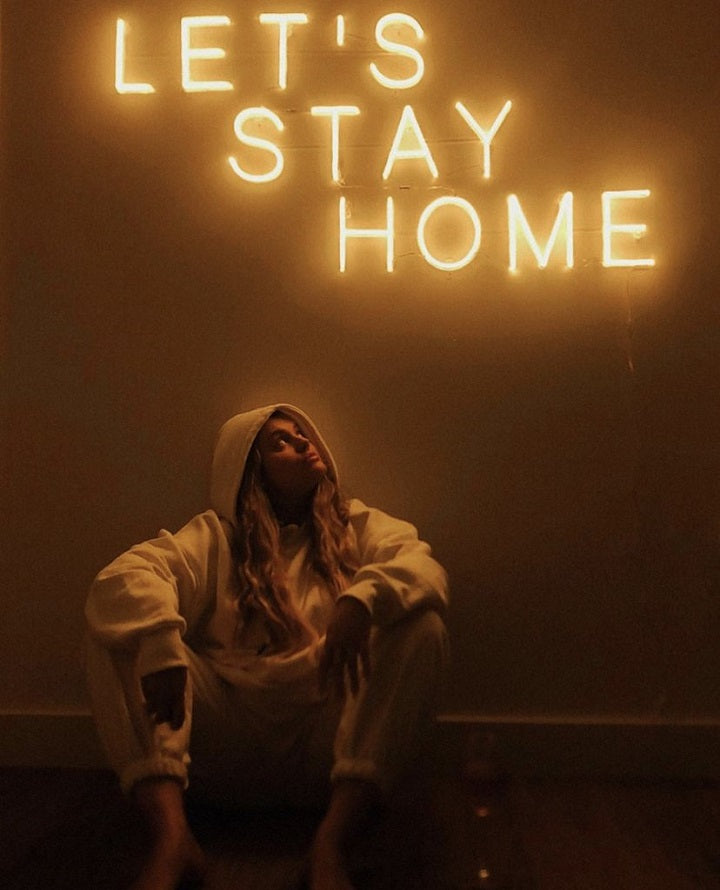 150cm sign - Pink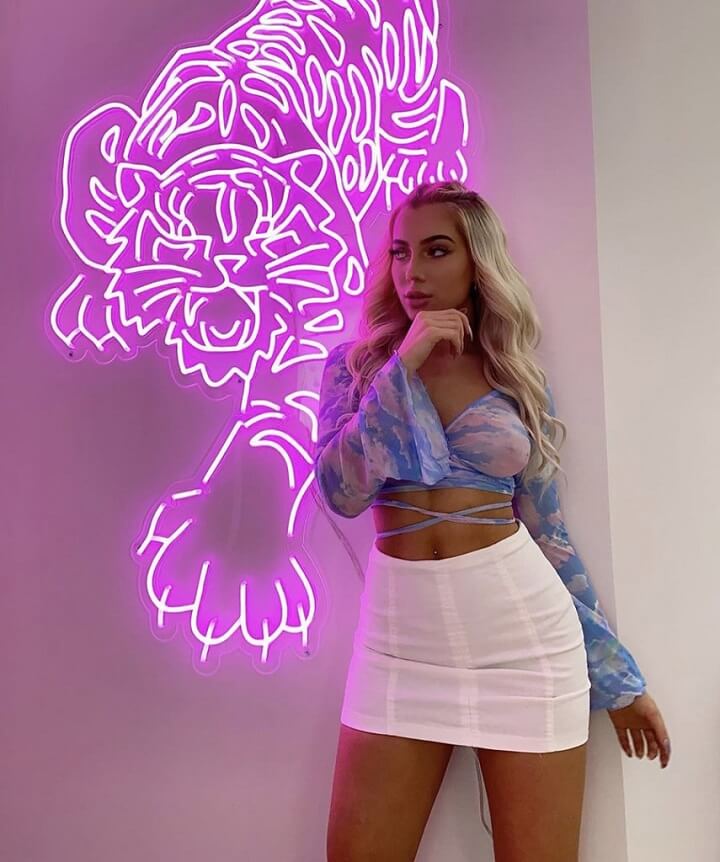 200cm sign - Pink